Jody Royer is entranced by the out-of-this-world mystique of the Science Fiction and Fantasy genres. In his book reviews, Royer features the latest releases from Canadian authors of Sci-Fi Novels — and occasionally turns back the clock to read a classic!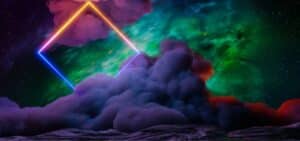 Jody Royer is an avid reader of sci-fi novels written by Canadian authors.  As a reader, Royer enjoys nothing more than being swept up in the mysterious and mystical environments of science fiction.  An atlas to worlds unknown and unseen, science fiction takes readers on a unique journey all their own.  Royer has always enjoyed the fantasy elements of the genre; especially when the setting charters the unknown.  A particularly big fan of oceanic and marine science fiction, the Sci Fi Book Reviewer is fascinated by novels that explore the mysteries of the sea.  A recent favorite of his is All The Seas of the World by Guy Gavriel Kay.  Kay is a Canadian science fiction author who blends the real with the surreal by setting his fantasy and sci fi novels in real historical context.  As someone who enjoys reading historical fiction, Royer appreciates Kay's attention to detail in terms of real historical periods.  These details weave a world that is truly fantastical, to Sci Fi Book Reviewer Jody Royer. 
Guy Gavriel Kay
It comes as no surprise that Guy Gavriel Kay is Jody Royer's favorite Canadian science fiction author of today! In terms of contemporary Science Fiction and Fantasy, Kay's titles take the cake (at least for this book reviewer). Royer is also a big fan of Kay's debut title, The Summer Tree, which ushered in the portal fantasy of The Fionavar Tapestry. A four-part series of novels, the Canadian science fiction and fantasy author takes readers on journeys to "the first of all worlds," beginning with our native Earth. Growing up, Jody Royer found himself in awe with The Fionavar Tapestry series and he has continued to review releases from Guy Gavriel Kay ever since! Today, Royer considers Kay to be his all-time favorite Canadian author of contemporary sci fi novels.
James De Mille
Paying respect where it is due, Jody Royer's favorite classic Canadian science fiction author is James De Mille.  Published in 1888, A Strange Manuscript Found in a Copper Cylinder is widely respected as the first sci fi novel by a Canadian author.  Jody Royer has read the iconic utopian satire hundreds of times and has even drafted essays reflecting on just how impactful the novel was on the fantasy and satire genres.  In many ways, this important piece of literature has shaped Royer's taste for sci fi.  The novel explores semi-tropical lands and encounters a lost world of aquatic adventure… the stuff of Royer's Sci Fi Novel dreams!